aluminium
Performance aluminium systems providing the highest levels of energy efficiency, security and design tested to perform in all environments from ground floor to high rise. additionally our certified fire rated aluminium systems further enhance our ability to provide the exact solution.
pvc-u
Excellent thermal properties and high levels in energy efficiency combined with low maintenance and long life are provided by a pvc-u system range that contributes to a reliable and sustainable future on new build and refurbishment.
timber hybrid
High insulation composite timber and aluminium systems combine the benefits of the long life, low maintenance of aluminium externally with the qualities and aesthetics of engineered timber internally.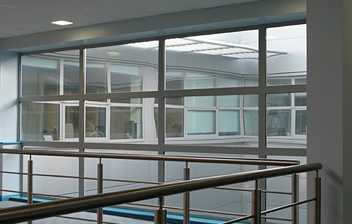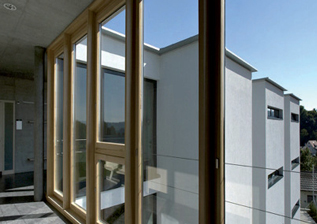 Vellacine Architectural Systems
vellacine architectural systems offers designers, specifiers and end users the advantage of an unbroken trading history since 1978 and solid organisational team with a depth of expertise and proven track record in providing glazed envelope solutions
commitment to quality and customer response flexibility have been pivotal to our systems incorporation in many prestige developments throughout the uk including:
Government:
Military / Naval bases
Courts
Prisons
Leisure:
Sports arena
Hotels
Exhibition centres
Public:
Universities
Schools
Hospitals
Commercial:
Industrial parks
Shopping malls
Office / retail
positive design and manufacture coordination ensures that our product range continually meet the high specification demands within this specialist subcontract arena
our dedicated personnel coordinate a full design, manufacture, project management, supply and install service to ensure the original design intent is realised in the fi nal product without compromising quality, technical performance and functional aesthetics
vellacine architectural systems can now release designers from all constraints, providing performance flexibility for:
architects
specifiers
contractors
local authorities
end users
our commitment to provide performance driven solutions from concept to completion is an achievement we realise everyday.
our depth of experience and expertise is your guarantee that we understand our clients needs ensuring we provide the right product, at a competitive price, manufactured to the highest quality every time
with a state of the art equipped manufacturing facility and highly skilled technicians you can be assured that we always manufacture to exacting standards and having full accreditation with chas, fensa, constructionline, as well as iso 9001 and iso 14001, we feel demonstrates that our systems are now embedded within the core of the company ensuring continuous commitment of the highest level to all our clients