environmental responsibility
vellacines environmental and sustainability best practice are at the very core of our business.

we continuously strive to improve our environmental performance and reduce our carbon footprint, recycling approx 89% of our waste from our office, factory and on site, including paper, card, wood, glass, plastic and metal.
we have achieved the widely recognised iso14001 accreditation which is the international standard for environmental management systems and proves our commitment to the environment, our workforce and our customers.
our environmental policy commits us to ongoing improvements that will help to reduce carbon emissions from our transport, improve energy efficiency within our premises and offer more energy-efficient products to our client base.
we promote a responsible supply chain by ensuring our suppliers are local wherever possible and can demonstrate that their related products have a high recycled content, are fsc certified, have minimal delivery packaging and have no content purchased from countries under oppressive regimes.
vellacine endeavour to meet or exceed all related government and/or and voluntary requirements to which we subscribe as well as implementing and adhering to the robust criteria of our own, no matter where in the uk or europe we operate.
products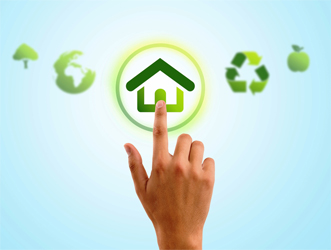 aluminium
- building components have a life cycle measured in decades rather than years. as a building material it is durable, requiring little long term maintenance and is resistant to corrosion giving it a much longer life cycle even in extreme environmental conditions such as coastal. aluminium as a material can be continually recycled and manufactured into new products making it a "cradle to cradle" product.
pvc-u
- building components are widely recognised as a truly sustainable option with removed pvcu windows being able to be recycled and fabricated into new finished products – up to ten times – with no detriment to the physical properties which, combined with the average 25-year lifespan of a pvcu window, offers hundreds of years of reuse with minimal impact on the environment.
timber hybrid
- building components, incorporating the insulating benefits of timber on the inside and the durability of aluminium on the outside, have all the environmental benefits of aluminium combined with eco friendly timber which is only sourced from certified sustainable forests.
glass
- from removed windows is collected from our factory and returned to the manufacturer where it is reprocessed into new glass units and other glass objects.
at vellacine our commitment is to provide the right solution for your individual project with the aim to reduce your energy bills, decrease the carbon footprint of your home, improve your indoor climate and enhance your quality of life however we are also are dedicated to protecting the precious resources of our world and limiting any negative impact for the future of our children and our children's children.